It's the end of September and it already had been a very intense year 2023. At the end of last year I decided that I wanted to start a creative business, because during the pandemia I started drawing again. And my heart began to pulsate a lot during these drawing sessions. I think I found my meaning of life. ♥
Drawing and designing, illustrating – creating – is so much fun and makes me happy. I forget everything around me, when I draw pictures or design some icons or templates. I found my passion in creating beautiful, digital things. My head is full of ideas and literally every day I write down some new ideas so that I don't forget these. 
Right now I have a full-time day job, so my creative business is "only" part-time. That also means a lot of work every day — and being organized is my key to success.  
Right now I don't know exactly what my business is going to be. I want to create art an sell it, but I also want to design templates and help people realizing their own projects and dreams. I go with the flow and as my business develops, I change with it – so let's start that little adventure of mine. ♥
Learning & Writing down …
Let's be honest. Starting an own business is a hell lot of work – but it's rewarding in some kind of ways, because I learn so many new things, establish new skills and I do all these for myself. But in other ways – yes it's really complicated and disillusioned. But I already had these deep valleys and I still think: it's the right way to go!
My 💛 TOOL for self-organisation

My all-time favourite tool for planning content, writing down notes or ideas, planning my week and my projects, set my annual goals is NOTION. It's an all-in-one workspace, where you can create easy to-do lists or complicated databases.
But Notion is not the only tool I use on a daily basis. in my PDF I collected my favourite tools I use to stay organized in the office or with my private stuff.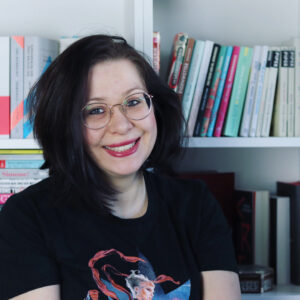 Artnautin – Ramona Böhm
Creative Business for self-organisation, mindful productivity and creativity – in office and with your daily routine.
Notion templates, icon sets, Twitch emotes & more –
let's be creative every day!