What is your cuddly toy from childhood?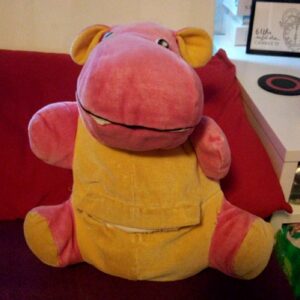 Mine is a pink and yellow hippopotamus, which is now very faded, has been stuffed several times and was only filled with cotton wool a few months ago because it looked quite thin by now. His name is – very imaginatively – Nili.
One of the most valuable tips when drawing for beginners is to look for things from everyday life that you already know or have seen many times. My Mini Hippo series was born out of this thought and I really love this Mini Hippo. I am always coming up with new scenes for my Mini Hippo to experience and they are just cute!
Since the Mini Hippo is so well received by my community, I decided to offer some of the pictures as digital SVG prints. That means you can get my Mini Hippopotamus for your wall in a large format print or as a postcard. The SVG files are digital, which means you get a digital file that you can print yourself. I use photo paper in matt or glossy.
Are you curious? Then take a look at my Etsy Shop and get your first own – and motivating – Mini Hippo!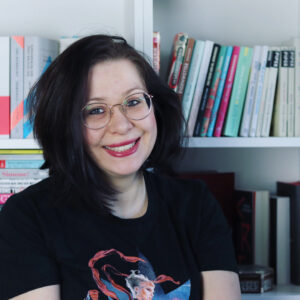 Artnautin – Ramona Böhm
Creative Business for self-organisation, mindful productivity and creativity – in office and with your daily routine.
Notion templates, icon sets, Twitch emotes & more –
let's be creative every day!